Lili Kyriacou HLH awareness
We want to be able to bring more information about HLH
The sad loss of a beautiful young lady, to a rare and fatal illness. 
On the 1st of February 2021, a young girl called Lili, who lived in Cyprus and was days away from her 14th birthday, was suddenly taken ill, with an 'idiopathic' illness that took a lot of research to diagnose, within no time she was critically ill. She was later diagnosed with HLH (Hemophagocytic lymphohistiocytosis) a rare disease where the immune system attacks the vital organs relentlessly and destroys them, the survival rate is minimal and of those who do survive only a fraction survive beyond five years.
This is her story………
On February 1st, 2021, my life changed forever.
My 14 year old daughter, Lili, was admitted to the Makarios Children's Hospital, Nicosia, Cyprus, where she was diagnosed with HLH, a rare and devastating autoimmune disease, that can strike at any time, any age, and often with no warning symptoms.
We were lucky in that Lils got such a quick diagnosis of HLH, as there aren't many medical professionals who have heard of it, let alone dealt with HLH, and treatment started immediately.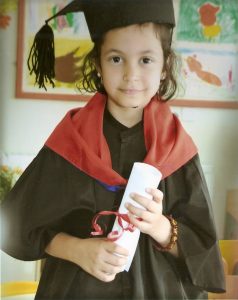 Lils brilliant medical team, (a medical army, to be honest) battled heroically against this vicious and extremely aggressive disease for 13 days, never giving up hope, celebrating every tiny positive step Lils made towards slowing down the destructive avalanche effect that HLH wreaks on the body, and I will never be able to thank them enough for everything they did for Lils.
On February 13th, 2021, Lils passed away as a direct consequence of HLH.
Lils story doesn't end on February 13th, 2021.
Lils death from HLH is the driving force behind the Lili Kyriacou HLH Awareness Page, not because I'm a grieving mother and want to memorialise Lils, but because Lils ambition was to become a Euro MP, so she could make a difference and help people around the world, which is what this website is about.
We want to be able to bring more information about HLH to both the general public and to medical professionals, as although there is some information available, it really isn't enough.
Our ultimate goal is helping and changing world understanding of HLH, and other rare blood diseases.
As you look through our site, you'll see links to various histiocytic groups, research institutes etc, who have kindly given their permission to add their names to Lili's site, so we can all help to raise awareness, wherever we live.
Visit the Lili Kyriacou HLH awareness page